Suzanne Pilley killer's car to be sold by police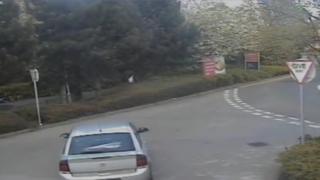 A car at the centre of one of Scotland's most notorious murder cases is to be sold and the money given to a proceeds of crime fund.
Police Scotland has written to David Gilroy in prison telling him that his Vauxhall Vectra is no longer required by the Crown Office for evidence.
It comes five years after Gilroy was jailed for a minimum of 18 years for the murder of Suzanne Pilley in 2010.
Police believe he used the car to dump her body somewhere in Argyll.
The body of the 38-year-old bookkeeper from Edinburgh has never been found.
New evidence
CCTV played at Gilroy's trial in 2012 showed his silver Vectra being driven from Edinburgh to Lochgilphead the day after Ms Pilley disappeared in May 2010.
The 52-year-old was convicted of murder at the High Court in Edinburgh on 15 March 2012. However, in 2013 he tried and failed to have an appeal against his conviction heard at the Supreme Court.
Then in June this year, the Scottish Criminal Cases Review Commission (SCCRC) closed a review into the case, ending the legal process, unless new evidence came to light.
Police Scotland said the car would be disposed of under the "proceeds of sale" process after they were informed by the Crown Office that it was no longer required for evidence.
Police said they would move to recover funds in the "usual way" but did not specify if the car would be sent for auction.
The Crown Office confirmed that there was no further legal basis to retain the vehicle and that the car had been released to David Gilroy.
The car is understood to be at a recovery yard in Ayrshire, where it would cost more than £1,000 to liberate it.
The Herald newspaper published a letter written by Gilroy from his Perth Prison cell that said the car could prove to be a "key item of evidence" in any future application to the SCCRC.
He is calling for it to be retained by the Crown Office until the conclusion of his sentence.
Police are due to take procession of the vehicle on 3 October.