Primary one pupils found mile from school in Fife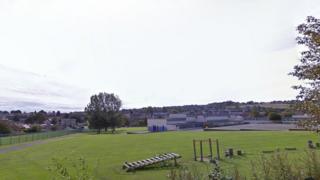 Primary one pupils went missing from their Fife school before being found almost a mile away.
An alarm was raised at Valley Primary School in Kirkcaldy on Wednesday 7 June when three pupils went missing during their lunch break.
The youngsters were found after knocking on the door of a house because they needed to go to the toilet.
Teachers called the police. The children were found and taken back to school.
Jacqueline Price, Fife Council's acting head of service, said: "Three primary one children from Valley PS left the school grounds without permission just after lunchtime on Wednesday of last week.
"As soon as the school became aware of this, the school building and grounds were searched, and when they were not found, the police were contacted. The children were quickly located in the local area and brought back to school.
"The safety and security of our children is our top priority, and we apologise for any distress caused by this incident. The school, working with the local authority and Police Scotland, will be reviewing supervision arrangements to reduce the risk of anything like this happening in the future.
"All Fife schools are required to risk assess their safety arrangements on a regular basis, and all Fife headteachers are provided with health and safety training to ensure they are equipped to respond to incidents relating to security."
She added: "Any lessons we learn from incidents relating to security are shared across all establishments.
"The headteacher has spoken with all of the parents involved and is working to reassure them, and the school community."