Explosion on Royal Mile as Avengers film creates buzz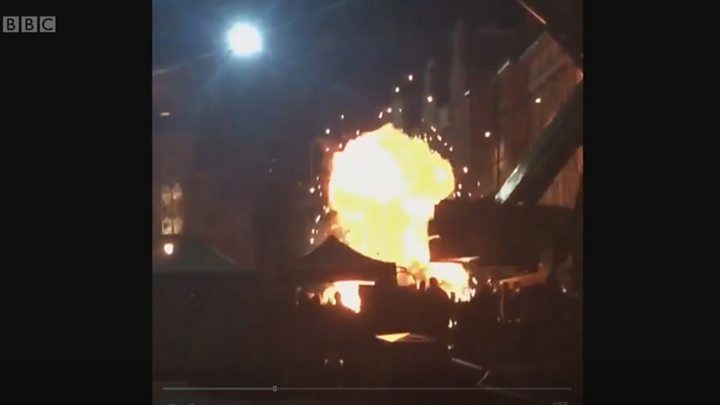 Superhero fans are abuzz on social media as filming of the new Avengers: Infinity War movie takes place in Edinburgh.
An explosion on the Royal Mile was captured on camera with onlookers witnessing a truck being blown up and stunt actors performing action scenes for the film.
The film is estimated to generate more than £10m for Edinburgh, with more than 400 crew working on the project.
Filming in the city has attracted a lot of attention online - here's a look at some of the best Tweets.
Elizabeth Olsen, who plays Scarlet Witch in the franchise, was spotted on set in Edinburgh along with her stunt double.
In an Instagram post, Olsen was also filmed attempting some Scottish slang...
Some keen Marvel fans stayed up until the early hours to try and catch a glimpse of their heroes in action.
Filming will take place at locations around Edinburgh, including at Waverley Station, with passers-by getting the chance to see the set including a green screen be assembled. Scenes will also be shot at locations in Glasgow and the Highlands.
Fans have been able to watch some of the action unfold first hand in Edinburgh, with nearby residents told in advance to expect controlled explosions from the set.
Props used in the movie have also been spotted in the city streets.