Bruntsfield Links Golfing Society course set for £1m revamp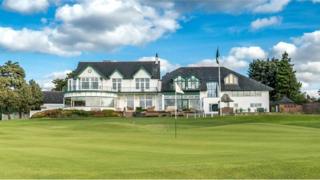 One of the world's oldest golf clubs in Edinburgh is set to undergo a £1m revamp.
Bruntsfield Links Golfing Society, which dates back to 1761, is making a series of improvements to its course in Barnton.
The bunkers are to be redesigned and repositioned to reflect the distances club golfers are now striking the ball.
Golf course architects Mackenzie and Ebert have been commissioned to carry out the work.
The course will be restored to a par 71 by extending the current par 4 13th hole to create a par 5 and introducing a new signature par 3 16th hole to replace the existing par 3 12th.
The project is due to get under way later this year.