Tributes paid to Kirkcaldy murder victim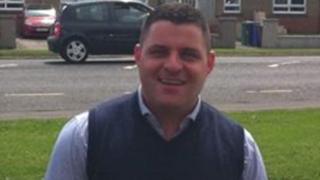 The family of a man killed in an attack in a Fife flat has paid tribute saying he was loved by "everyone who knew him".
Alex Forbes, 25, from Edinburgh, died following an attack in Victoria Road, Kirkcaldy, on Monday.
He sustained a number of serious injuries as a result and was pronounced dead at the scene.
A 51-year-old man has been charged with murder and is expected to appear in court later.
Mr Forbes family said: "Alex was so young and died so tragically. His death has left us utterly shocked and devastated.
"He was loved by his family and everyone who knew him and we are now trying to come to terms with our loss."