Firefighters extinguish fire at house in Haddington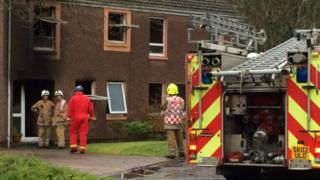 Firefighters have extinguished a fierce fire at a house in East Lothian.
The blaze broke out in the kitchen of the house in Long Cram in Haddington just before 08:00. The fire was put out by 10:20.
Two people in the house managed to escape and nobody else was hurt.
Police Scotland said they had reopened the road, which had been closed at the A6093 end. A diversion had been set up through Wellside.