Cammo Estate set to get nature reserve status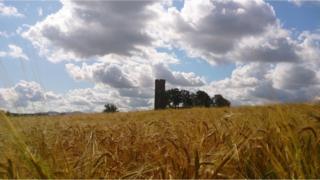 Edinburgh's Cammo Estate is set to become the city's newest local nature reserve.
At almost 100 acres, it has farmland, woodland, wetland and an ornamental canal.
There are a number of protected plant and bird species, including barn owls, tawny owls and buzzards and vegetation such as lords-and-ladies, water soldiers and rigid hornworts.
Council officials have backed plans to make it a nature reserve.
Their recommendations are due to be considered by councillors on Tuesday.
Cammo Estate, which lies to the north-west of the capital, had a public consultation in June 2016, with most people in favour of the new status.
Lesley Hinds, City of Edinburgh Council's transport and environment convener, said: "Cammo Estate, which provides an important link to the Almond River and boasts a rich history, is also a haven for local wildlife.
"Its designation as a local nature reserve acknowledges the park's natural and cultural heritage, but will also ensure it is protected and constantly improved under the management of the council, the community and partners."
In order to be declared as a local nature reserve, parks must meet a number of requirements, including providing opportunities to study and research wildlife and the need to be properly managed.
The council's parks, greenspace and cemeteries service has produced a 10-year management plan for the site up to 2020.