Holidaymaker caught with stun guns at Edinburgh Airport is jailed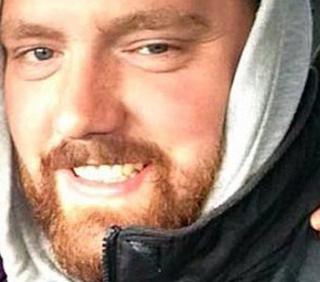 A holidaymaker who thought he would get "a slap on the wrist" if he was caught bringing stun guns into the country has been jailed for five years.
Niall Dinsmore was held at Edinburgh Airport as he returned from Bulgaria with his girlfriend Kerri Luff, 25.
The 28-year-old, who now lives in Banbridge, Northern Ireland, initially claimed he bought them as "gifts".
Dinsmore earlier pleaded guilty to two firearms charges and having offensive weapons.
A judge rejected a plea that there were exceptional circumstances which would allow Dinsmore to escape the minimum prison term set down by parliament for such a firearms offence.
'Considerable potency'
Lord Boyd of Duncansby told him at the High Court in Edinburgh: "With regret I have concluded there are no exceptional circumstances in your case."
Dinsmore was caught with five stun guns disguised as torches and five batons after he arrived at Edinburgh Airport on 31 August 2015.
The judge was told he planned to keep one of the stun guns and give the others away to friends and relatives.
Lord Boyd said: "You intended, on your account, to gift a stun gun and a baton to a chosen few. Together these weapons are of considerable potency."
The judge said that Dinsmore would have been putting the weapons beyond his control and could not know where they would have ended up.
Lord Boyd said while Dinsmore did not appreciate the seriousness of what he was doing he knew it was wrong, which distinguished his case from others where exceptional circumstances were argued.
Prosecutor Shirley McKenna said: "He thought he would get a slap on the wrist if caught."
Defence solicitor advocate Richard Souter said the items he arrived at the airport with were for sale in supermarkets in the eastern European country where he and his girlfriend had holidayed with another couple.
He said they were bought for around 20 Lev each - about £10.