Murrayfield Stadium explosion was safety test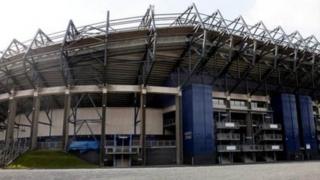 An explosion which caused a loud bang and smoke at an Edinburgh stadium was just a test, officials have confirmed.
The test, at 09:10, at Murrayfield Stadium was part of an annual safety certificate.
Residents and passersby Tweeted that the bang caused the ground to shake and smoke to be seen overhead.