Administrator move to recover madam Margaret Paterson's £1m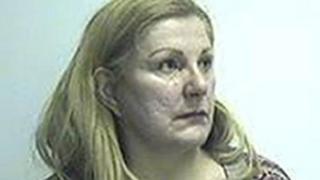 A woman who made a fortune running a prostitution racket has been given a week to respond in court before an administrator is appointed to sell her property and belongings to raise £1m.
Margaret Paterson, 63, was convicted of brothel-keeping, money laundering and living off the earnings of prostitution and jailed for five years in 2013.
She was later ordered to hand back £1m in profits.
The crown petitioned at Stirling Sheriff Court for an administrator.
Police raided Paterson's business and brothel premises in Grosvenor Street in Edinburgh's West End in September 2011.
Officers found 100 boxes of unused designer shoes and some 400 designer handbags in a pile seven feet high.
They also found evidence of a spending spree in some of the capital's most exclusive shops and £204,000 in cash.