Gravestone of girl, 15, vandalised in West Lothian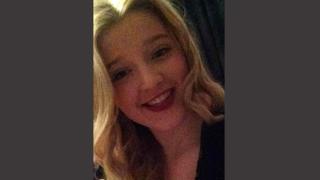 The gravestone of a 15-year-old girl who died in West Lothian has been vandalised, leaving her family " absolutely devastated".
Dione Melville, who died in March, shares a headstone with her grandfather at Hermand Park cemetery in West Calder.
The headstone was damaged repeatedly between 08:00 on Tuesday and 08:00 on Wednesday.
Ornaments and vases at the grave were also destroyed in the attack.
Ms Melville's family said: "We just want our beautiful Dione to be able to rest in peace with her granddad and for us as a family to be able to grieve.
"We are absolutely devastated by this and the family has been in pieces since."
Insp Drew Elliot, of Police Scotland, said: "This was a despicable act which has caused significant upset to a still-grieving family.
"Graveyards should be a place of respect and there will be an increase in patrols in this area over the forthcoming days.
"The area is frequented by visitors and dog walkers, and we'd urge anyone who may have seen suspicious behaviour in this time to come forward."
Cathy Muldoon, West Lothian Council depute leader, said: "It's absolutely disgraceful to vandalise a headstone and we'd encourage anyone who has any information on this shocking incident to contact Police Scotland or Crimestoppers as soon as possible."