Bibles stolen from West Lothian village church returned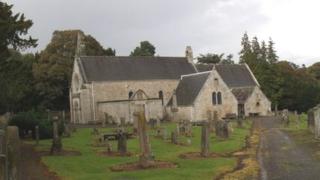 Two bibles, believed to be about 200 years old, which were stolen have been returned to their owners.
The books were taken from Abercorn Parish Church in West Lothian between 17 and 24 July, and returned to Hopetoun House - which is near to the village of Abercorn - on 20 August.
The bibles were donated to the church by the Hopetoun family and have "considerable local historic value".
Police said they still want to find whoever stole the books.
Det Con Debbie Totter said: "While it is a positive development that the bibles have been returned intact, it is important to remember that this was a high-value theft and we are continuing to treat it in this manner."
The bibles are bound with red leather and about 2ft x 1ft in size and about 5ins thick. Each has distinctive brass plating on the corners.