Teenager jailed for causing Edinburgh nurse death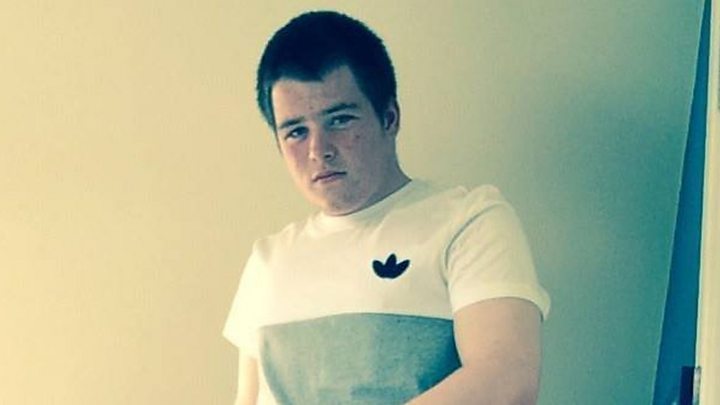 A teenager has been jailed for six years for causing the death of an Edinburgh nurse by driving dangerously.
Dylan Jenkin, 18, was driving a Ford Ka which struck and killed Jill Pirrie, 33, on Old Dalkeith Road on Thursday, 12 May.
Ms Pirrie, from Edinburgh, had been walking home from work at the Edinburgh Royal Infirmary when she was killed.
Jenkin was also disqualified from holding a driving licence for seven years. He pleaded guilty last month.
Jill Pirrie's sister in-law, who wishes to remain anonymous, released a statement criticising the length of the sentence.
She said: "Six years for taking a young life is not my idea of justice, it's a sick joke.
"As far as I'm concerned that is an insult to Jill's family, friends and colleagues.
"Jill dedicated her career to care for others, it's a disgrace that our legal system didn't care for her."
Learner driver Jenkin had no insurance and was driving a car he bought for £40 on Gumtree when he hit the mother-of-one.
Judge Lord McEwan told Jenkin: "The vehicle was uninsured and registered as off the road.
"The state of the car and the manner of driving attracted the attention of the police who pursued you in a marked police car, signalling you to stop.
"You did not stop, but evaded the police and drove off at a high and excessive speed.
"This was seen by several witnesses and for a brief time the police lost sight of your car.
"An unmitigated tragedy was about to unfold.
"Jill Pirrie never got home and now her family and colleagues will never see her alive again."
Jenkin had earlier failed to stop for police officers who were pursuing him for driving without insurance.
Ms Pirrie was hit from behind, thrown against a wall and suffered fractured ribs and severe chest and head injuries.
She was taken to hospital where staff battled to save their colleague's life, but she died later that day.
Jenkin, from Edinburgh, ran off from the scene and did not give himself up for another day.
Prosecution lawyer Alex Prentice QC said: "He acknowledged that the police had been behind him when he was driving the car. He maintained that the brakes had failed.
"He started crying again and continually said he was sorry.
"Road traffic collision investigators examined the vehicle and found no defects which would have caused or contributed to the collision."
Jenkin pleaded guilty to causing Ms Pirrie's death by driving dangerously and other traffic offences.
Mr Prentice added: "She was a much-loved mother, daughter and partner who leaves behind her five-year-old son Matthew, who is now in the full-time custody of his father."
Defence advocate Brian McConnachie QC said the fact his client didn't stop for the police meant Ms Pirrie lost her life.
He said "Mr Jenkin will have to live with the fact for the rest of his life that he is responsible for that."