Dog and owner attacked by Staffordshire bull terrier in Musselburgh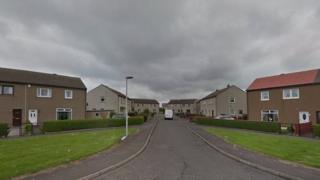 A Staffordshire bull terrier type dog has attacked another dog and its owner in Musselburgh in East Lothian.
Police said the incident happened at about 14:00 on Saturday in Goose Green Place in the town.
A Shih Tzu suffered back and neck injuries and its owner was left with minor injuries.
Officers want to trace two men who were seen with the larger dog. It was described as tan coloured and may go by the name of Mylo.
Constable Calum Hutchison of Musselburgh Police Station said: "I am looking to identify the males seen with the Staffordshire bull terrier and to establish who the owner is.
"Anyone who saw the incident on Saturday or who has information that can help me to trace the males or the owner is asked to please contact me."