Man charged after two hurt in Edinburgh car crash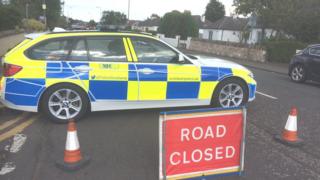 A man has been charged following a serious crash in Edinburgh which left two pedestrians trapped under a car.
A 42-year-old woman was left with serious injuries after the collision on Captain's Road on 14 July, while a 41-year-old man was also hurt.
Police said that following inquiries to trace a driver involved in the crash, a 30-year-old man had been arrested and charged.
He is scheduled to appear at Edinburgh Sheriff Court.