Two bibles stolen from West Lothian village church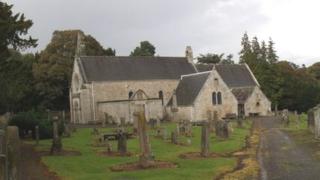 Two bibles believed to be about 200 years old have been stolen from a church in West Lothian.
The red leather-bound books were taken from Abercorn Parish Church between Sunday 17 July and 24 July.
They are approximately 2ft by 1ft in size and about 5in thick. Each has distinctive brass plating on the corners.
The bibles were donated to the church by the Hopetoun family and have "considerable local historic value".
PC Andrew Young, who is based at Broxburn police station, said: "Both bibles hold considerable value not only in monetary terms but also have historic significance for the local community.
"We are extremely keen to recover these items and return them to the church as quickly as possible."