Edinburgh Jazz and blues festival begins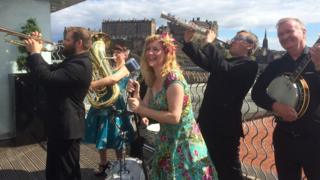 This year's Edinburgh Jazz and Blues Festival has got under way.
Artists including Jools Holland, Curtis Stigers and the Norwegian saxophonist Jan Garbarek will perform at the event, which has been running since 1978.
This year's festival promises to be the biggest yet, with 170 different concerts throughout the capital over the next 10 days.
More than 700 performers are to take part in the festival's carnival through the centre of Edinburgh on Sunday.
The festival runs until 24 July.