Transport Scotland to improve A92 'this financial year'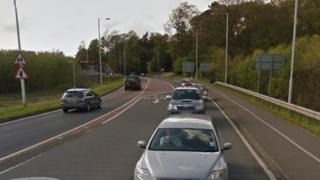 Measures to improve safety on part of a trunk road through Fife could be implemented within months, according to Transport Scotland.
It has drawn up proposals for upgrading the A92 north of Glenrothes, after local people voiced concerns over a number of bad accidents on the road.
There are plans to increase visibility at junctions and improve pedestrian facilities between Cadham and Balfarg.
Transport Scotland said the plans would be delivered "this financial year".
The proposals will be discussed at public meetings in the area this week.
Action plan
Transport Scotland has also proposed reducing the speed limit between the Preston roundabout to north of the Balfarg junction to 40mph.
Its head of road policy George Henry said: "We understand local concerns about the operation of the A92 and we are working to address these alongside Fife Council who have drawn up an action plan for the route.
"Our priority is to introduce some measures as quickly as possible to make a positive difference and these proposals represent a further £200,000 investment in this route by the Scottish government.
"This is in addition to the £30m that has been spent on maintaining the A92 in recent years, with a further £1.7m planned for this year."
He added: "We remain committed to working with the communities of Fife as we go forward with these plans and on the wider issues associated with the local development plan and the trunk road network."