Leonardo DiCaprio to visit sandwich chain Social Bite in Edinburgh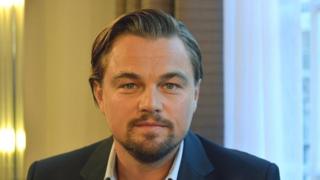 Hollywood actor Leonardo DiCaprio is understood to have accepted an invitation to visit an Edinburgh homeless charity sandwich shop.
The Oscar-winner looks set to follow in the footsteps of George Clooney by visiting Social Bite and speaking at the Scottish Business Awards.
Mr Clooney's visit to Scotland in November made headlines in over 40 countries around the world.
It will be DiCaprio's first visit to Scotland.
Clooney's visit was arranged by entrepreneur Tom Hunter and Josh Littlejohn, the co-founder of Social Bite, a venture that helps the homeless community by allowing customers to pay for food and drink for the vulnerable.
It is now believed DiCaprio will visit Mr Littlejohn's Edinburgh sandwich shop before attending the not-for-profit Scottish Business Awards in the EICC later this year.
He may also deliver the keynote address at the Scottish Business Awards.
Social Bite is an not-for-profit enterprise, which was set up in 2012.
One in four of Social Bite staff was previously homeless.
Leonardo DiCaprio won his first Oscar earlier this year for survival epic The Revenant.
The star of Titanic and the Wolf of Wall Street had been nominated six times.