Hundreds of cycle racks for Edinburgh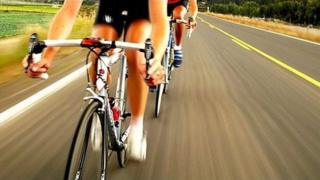 Hundreds of new cycle racks are to be installed across the capital.
About 400 racks will be introduced to city streets, creating up to 800 spaces for cyclists to secure their bikes.
Locations, many of which offer short-term parking in the city centre, were selected based on public feedback, including responses to council surveys.
In February 2012, the council pledged to increase the proportion of its transport budget spent on cycling by 1% each year, with a 9% spend for 2016/17.
Two wheels
Lesley Hinds, City of Edinburgh Council's transport convener, said: "As a council we recognise the many health, social and environmental benefits offered by cycling, and as such have committed to increasing our spend on related projects and improvements year on year.
"Part of this is about ensuring it is as accessible and easy as possible to get on your bike - and to park it - so by installing these new cycle racks we hope to encourage more people to opt for two wheels when travelling around Edinburgh."
The initiative to increase bike parking has been jointly funded by Sustrans, who manage funding for Transport Scotland, the Scottish government's transport agency, and contributed £66k as part of its commitment to the city's 20mph scheme.
The council has also matched Sustrans' £66k from its cycling budget.
John Lauder, Sustrans Scotland national director, said: "We warmly welcome the availability of good quality cycle parking throughout the city.
"With 12% of all commuting trips now being made by people on bicycles, this increase in cycle parking reflects the increased uptake of people opting to take everyday trips by bike.
"Edinburgh is one of the leading authorities in Scotland helping people to travel in ways that improve their own lives by being more active, as well as benefitting the city's environment by reducing congestion and polluting vehicle emissions."