Man denies murdering mother-of-two Leighanne Cameron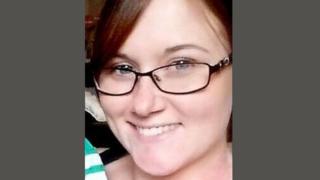 A man is to stand trial charged with the murder of a mother-of-two at her West Lothian home.
Erhan Havaleoglu, 35, is accused of killing social care worker Leighanne Cameron, 29, in Mid Calder in October.
Mr Havaleoglu's lawyer Ewen Roy pleaded not guilty on his behalf during a short hearing at the High Court in Glasgow.
Judge Lady Scott set a trial due to start in July. The case is expected to last about three weeks.
Prosecutors allege Mr Havaleoglu inflicted "blunt force trauma" to Miss Cameron's head and body.
It is then claimed he compressed her neck and hit her with an object.
The murder charge finally states Mr Havaleoglu struck the mum with a knife or similar implement.
Mr Havaleoglu also faces claims he assaulted three other women, including an accusation he tried to kill one.
These allegations span between 2007 and 2009.
The attempted murder charge claims he attacked Shona McLean and includes an accusation he held her head under water until she lost consciousness.