Appeal to trace driver in Edinburgh cyclist hit-and-run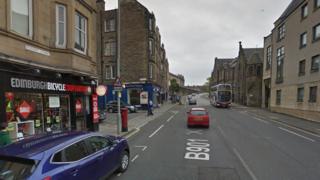 Police in Edinburgh are trying to trace the driver of a white van involved in a collision with a cyclist.
The motorist did not stop at the scene of the incident on Rodney Street at 17:20 on Thursday.
The cyclist, a 35-year-old woman, was treated at Edinburgh Royal Infirmary for minor injuries.
PC Fraser Mitchell appealed for help from any witnesses to the incident and for information which may help officers trace the white van driver.