Three charged with hare coursing in Midlothian and the Scottish Borders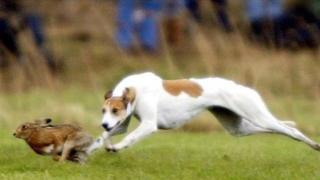 Three men are to appear in court in connection with hare coursing incidents in Midlothian and the Scottish Borders.
Three men, aged 31, 35 and 47, were arrested after reports of men using lurcher type dogs to target hares in Pathhead on Wednesday .
They were also charged in connection with similar reports from Horseupcleugh in the Borders on the same day.
The men were charged under the Protection of Wild Mammals (Scotland) Act 2002.
They are due to appear in court at a later date.
PC Jamie Hood, of Police Scotland, said: "Hunting hares with dogs is not only cruel but is an anti social activity that impacts on the livelihoods of people who work in our rural community."