Girls charged after boy hit by cone in Ocean Terminal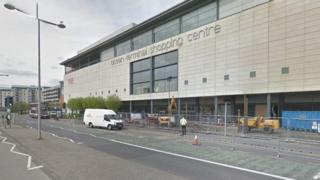 Three teenage girls have been charged after a young boy was hit by a cone thrown from the second floor of an Edinburgh shopping centre.
The incident happened on Boxing Day when the cone was dropped from outside Pure Gym in Ocean Terminal.
A seven-year-old boy, who was about to climb the stairs from the ground floor near Debenhams, was hit on the leg.
Three 13-year-old girls have been charged by police with culpable and reckless conduct.
They have been reported to the Children's Reporter.
PC Nicole Napier, of Police Scotland, said: "This was a senseless act that had to potential to seriously injure or worse. "