Tourism plan to boost Chinese visits to Scotland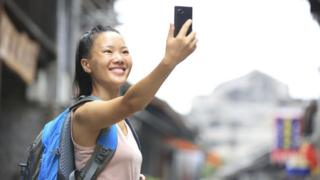 Experts are gathering in Edinburgh to discuss how Scotland and the capital can tap into one of the world's most lucrative tourism markets.
The city is currently the second most popular destination for Chinese visitors to the UK, after London.
But the numbers are relatively small compared to the US, Germany and France and Edinburgh wants to develop its position as a leading destination.
The conference has been organised by the Edinburgh Tourism Action Group.
About 33,000 Chinese visitors came to Scotland in 2014 with most staying in the capital city, according to Visit Scotland.
On average those visitors spent £1,173 during the course of an 11-night stay in the country - worth £62m in total.
The Chinese tourism market is estimated to have grown five-fold in the last 10 years, but the conference will look at how the industry can grow further and develop its China-friendly reputation.
Hotels will be encouraged to develop Chinese friendly menus and companies to offer tours in Mandarin and Cantonese.
Delegates at the conference will also look at how to secure better air routes with Edinburgh Airport hoping to win the race for a direct service from China to Scotland.
Diane McRae, senior event manager at the Royal Yacht Britannia, said: "We need to make sure that we're ready with incoming flights.
"We need to look at our hotels, our venues and our restaurants, just to ensure that when the Chinese market does come over they do feel welcome, to feel that they're engaged in that true Scottish hospitality."
A report in January found that Chinese visits to the UK were at record levels in the first nine months of 2015.
VisitBritain said there were 214,000 visits from China in January-September last year, up 37% from 157,000 in the same period of 2014.