New chief executive appointed for Edinburgh Fringe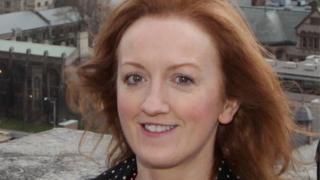 The new chief executive of the Edinburgh Fringe has been appointed.
Shona McCarthy takes over from Kath Mainland who is stepping down after almost seven years in the role.
Ms McCarthy was chief executive of the Culture Company, which was responsible for leading on Derry-Londonderry's year as the inaugural UK City of Culture.
She was chief executive at Imagine Belfast 2008 and chief executive of Cinemagic. She will take up the post in early March.
Ms McCarthy was also the director of the Foyle Film Festival.
More recently she has been working internationally as a freelance cultural consultant and from 2009 to 2011 she was director of the British Council Northern Ireland.
Sir Timothy O'Shea, the chairman of the Edinburgh Festival Fringe Society, said: "I am delighted Shona will be joining the team at the Edinburgh Festival Fringe Society. She brings with her an exceptional resume of experience in the cultural sector and is an experienced and successful chief executive.
"The Fringe Society's role is to support and nurture the Fringe - the world's largest and best arts festival - a festival which has seen continual growth for a number of years.
"In response to that, and under Kath Mainland's leadership, the Fringe Society has expanded its services for both participants and audiences."