Man 'stabbed with needle' in Edinburgh robbery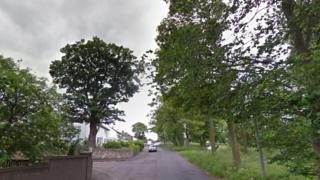 Police believe a man may have been stabbed with a needle by thieves who robbed him of his mobile phone in Edinburgh.
The incident happened at about 00:45 near the Portobello Golf Course.
A 45-year-old man was walking on his own past Hope Lane when he was grabbed and felt a pain in his shoulder.
The thieves stole his phone before running off towards Portobello Golf Course. Police have appealed for witnesses to come forward.
The first thief was white and about 5ft 8ins tall. He was wearing a grey sweatshirt and jeans and spoke with a local accent.
The second thief was white and slightly smaller than the first man. He was wearing a black sweatshirt, jeans and also spoke with a local accent.
Det Con Kevin Walls, of Police Scotland, said: "At this time we are carrying out inquiries to establish whether the victim may have been assaulted with a syringe and while he was at hospital he was given all the necessary treatments and tests as a precaution.
"As part of this investigation we would like to speak to anyone who was in or around Hope Lane and the Portobello Golf Course during the early hours of Thursday morning and who remembers seeing anything suspicious.
"In addition, anyone with any further information that can help us identify the suspects is also asked to contact police immediately."