Family tribute to Ratho crash teenager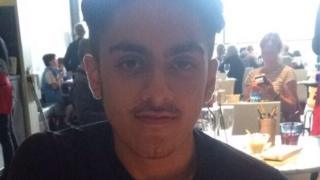 The family of 17-year-old who died when he crashed his car on the outskirts of Edinburgh have said he was "a loving son, brother and uncle who put everyone before himself".
Abdul Rehman died in the accident on Cliftonhall Road, near the Edinburgh International Climbing Arena at Ratho, at about 10:50 on Thursday.
The statement from his relatives said: "His family meant the world to him and he meant the same to us.
"We are absolutely heartbroken."
It added: "We are so extremely grateful for all the kind messages and support we continue to receive from all who knew Abdul Rehman.
"We would like to take this opportunity to request privacy.
"We hope people will understand the need for us to have time alone to grieve at this very sensitive time "