Edinburgh Trams: Tom Norris to leave top post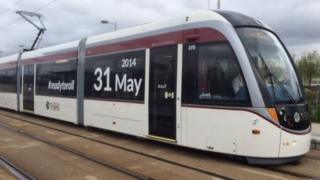 The boss of Edinburgh Trams is leaving his post after two and a half years.
Tom Norris was at the helm of the tram service through its launch and first year of operation.
He will step down as director and general manager to take up a senior operations role at ScotRail operator Abellio.
Recruitment is already under way to replace the £80,000-a-year official, who will leave by the end of June.
Mr Norris said: "It's been an absolute privilege for me to lead the Edinburgh Trams team for the last two and a half years.
"Thanks to our brilliant staff, passengers and supporters for making it such a positive experience.
"I'm looking forward to the next step in my career and will always look back at my time with Edinburgh Trams very fondly."
Lesley Hinds, chairwoman of Trams For Edinburgh, said: "I wish Tom all the best in his new role and I'd like to take this opportunity to thank him for his contribution to Edinburgh Trams over the past two and a half years."