Man jailed after bomb-making equipment found in Edinburgh flat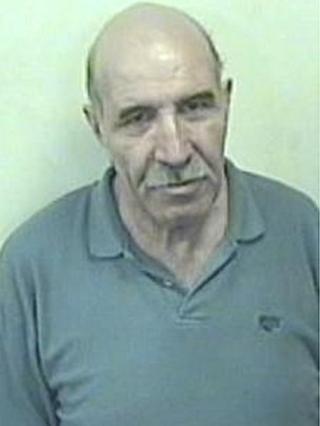 A former Syrian doctor has been jailed for 40 months for having a hoard of explosive ingredients in Edinburgh, and instructions on how to prepare bombs.
Faris al-Khori, 62, had chemicals, ball bearings, bolts, nuts and a bag of toxic beans which can be used to produce the poison ricin.
The haul was found after firefighters were called to deal with a rubbish chute fire at a Muirhouse tower block.
Last month al-Khori admitted a breach of the 1883 Explosives Substances Act.
He pled guilty to possessing the explosives at flats at Fidra Court and Persevere Court between 27 December 2007 and 27 April 2014. He was sentenced at the High Court in Edinburgh.
Judge Lady Wolffe said: "The number and nature of the explosive substances and the places you chose to store them lead me to conclude there is no alternative to a custodial sentence.
"The sentence is one of five years but in light of your early plea I reduce it to 40 months.
"It will be backdated and I shall also impose a supervised release order for a period of 12 months."
'Cause for concern'
The discovery was made after the blaze in the block of flats was extinguished.
Fire crews forced entry to the flats to check no-one was inside, but when they entered a property where al-Khori was a tenant they found items that gave them "cause for concern".
Firefighters discovered mustard jars containing white powder, one marked "weed killer", and a small quantity of a highly-volatile explosive.
The building was evacuated and experts were called to the scene.
A further haul of material was found in Leith, where al-Khori lived with his wife.
Despite an extensive investigation involving counter terrorism officers, police found no evidence al-Khori was connected to any terrorist organisation.
Al-Khori, who was born in Damascus and raised in a Christian family, trained as a doctor in Iraq but has never practised medicine in Britain after arriving here in 1984.
He was the full-time carer for his wife, who suffers from schizophrenia, and has had British citizenship since 1998.
Lindsey Miller, the Crown Office's procurator fiscal for organised crime and counter-terrorism, said: "The conviction of al-Khori is a good example of agencies working closely together to protect the public.
"Al-Khori possessed a significant number and volume of explosive substances across two properties in Edinburgh as well as recipes for explosives.
"We worked closely with the police service of Scotland and other agencies to prepare the case to ensure that al-Khori was brought to justice.
"I want to reassure the people of Scotland that we take any such offences extremely seriously, and our specialist prosecutors will continue to treat them as an absolute priority."