Edinburgh University to set up learning difficulties centre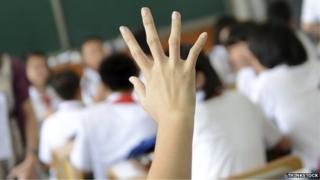 Children and young people with learning difficulties are to benefit from a new £5m research and support centre in Edinburgh.
The Salvesen Mindroom Centre to "understand and resolve learning difficulties" will be set up at Edinburgh University.
It is said to be the first of its kind in the UK.
The centre is a collaboration between the university, Scottish charity Mindroom and the NHS.
Staff at the centre will seek to improve research, diagnosis, assessment and treatment.
They will also step up intervention and community outreach for children and young people with learning difficulties.
The centre's staff will work closely with the NHS, education and children and families services.
'Impact on learning'
Funding for the virtual centre has been donated to the university by businessman and philanthropist Alastair Salvesen, chairman of Dawnfresh Seafoods, and his wife, Elizabeth.
The donation is the second largest personal gift to the university after author JK Rowling donated £10m to fund the Anne Rowling Regenerative Neurology Clinic.
Prof Anne O'Hare, director designate of the new centre and consultant paediatrician, said: "I am highly delighted to be able to lead research and drive the centre towards transforming the care of children and young people with developmental learning disorders.
"Through the Salvesens' gift we will be able to deliver a better approach to supporting children with the wide range of conditions that impact on their learning."
At least five children in every school class in the UK have some form of learning difficulty, the university said.
A wide range of conditions can impact on learning for children and young people, including dyslexia, dyspraxia, specific speech and language impairments, developmental coordination disorder, attention deficit hyperactivity disorder (ADHD) and autism spectrum disorder.
Mr Salvesen said: "Elizabeth and I are delighted to make this gift. We consider that the majority of children who have learning difficulties suffer from dyslexia, dyspraxia and ADHD.
"By gathering meaningful statistics and undertaking research, those with learning difficulties of all types should benefit greatly in the long term."