Driver Julie Watson in court over cyclist death in Fife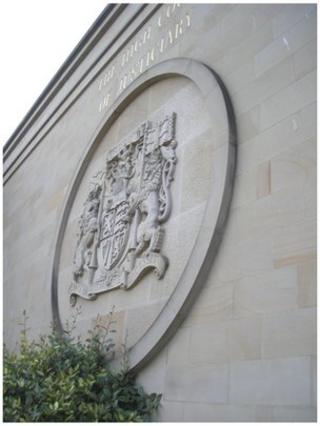 A woman is to stand trial charged with knocking down and killing a cyclist.
Julie Watson, from Kinross, Perthshire, is alleged to have hit Alistair Speed while she was using a mobile phone and with a dog "not suitably restrained" in the front of her car.
It happened on the A91 near Cowiefaulds Cottages in Fife on 5 September 2013.
Ms Watson, 36, denied all charges at the High Court in Glasgow. Judge Lord Burns set a trial due to begin in May next year in Edinburgh.
The allegation states Mr Speed, of Glenrothes, Fife, was riding a bike at the time and was left so severely injured he died.
The 49-year-old had been a long standing member of the Fife Century Road Club at the time of his death.
Ms Watson is also accused of attempting to defeat the ends of justice.
It is claimed she deleted or allowed to be deleted record of a call allegedly made at the time of the incident.
She faces a further accusation under the Road Traffic Act.