Carr Gomm charity official Rhona McNeill struck off over taxi trips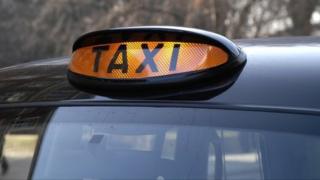 A Midlothian woman who made 94 personal taxi trips and charged them to the charity she worked for has been struck off her professional register.
Rhona McNeill, a manager for disability living charity Carr Gomm, charged her charity £2,871 for the trips.
The Scottish Social Services Council sub-committee heard she also authorised eight taxi invoices each in excess of £2,500, against her employer's policy.
She submitted expense forms between 23 April 2012 and 21 January 2013.
In some cases she claimed for more than double the mileage.
False mileage
On 17 December, McNeill, from Loanhead, claimed 66 miles from Haddington to Loanhead to Edinburgh and then a return to Loanhead, when the correct mileage is about 32 miles.
The unanimous decision of the sub-committee was to refuse McNeill's application to register a "not proven" judgement.
The sub-committee said it was satisfied that on the balance of probabilities the facts were found to be established.
McNeill was not present or represented at the hearing.
Witnesses to McNeill's misconduct were deemed reliable, whereas McNeill's evidence was "not credible", and her false mileage claims were deemed dishonest.
It was also found that she had breached her employer's expense policies.
The panel found McNeill had "deliberately behaved dishonestly" whilst she was in a position of trust, and she had "abused that trust".
McNeill was removed from the Managers in Housing Support Services and Managers of Care at Home Services register.