Scots Malawi healthcare project in £1m funding boost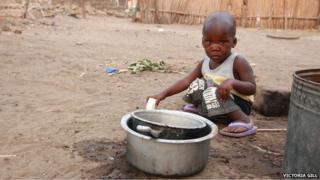 A university project aiming to improve healthcare in Malawi has been boosted by £1m of funding from Scottish tycoon Ann Gloag.
The Stagecoach founder gave the money to St Andrews University's new Global Health Implementation programme.
The scheme aims to turn healthcare theory into reality in developing countries by supporting education and better infrastructure on the ground.
Several new research projects will get under way next year using the funds.
The Global Health Implementation initiative is a joint venture between the College of Medicine in Malawi, the University of Malawi and St Andrews University's medical school.
The programme aims to find solutions to the barriers which currently prevent best healthcare practice being implemented in developing countries.
Common issues in such areas include poor geographical access to services, security problems, a lack of supplies and staffing at clinics and traditional beliefs and practices which might deter locals from accessing medical care.
'Practical solutions'
The first phase of research at St Andrews will focus on maternal and child health. It is estimated that preterm birth complications cause more than a million deaths a year, more than three quarters of which could be prevented with simple and cost-effective care.
The funding will also allow PhD students to study fields including alcohol and substance misuse in Malawi, African Sleeping Sickness and the transparency of healthcare financing.
Mrs Gloag, of Perth, said she was "delighted" to support the programme.
She said: "I firmly believe the developing world needs people delivering practical solutions on the ground and this programme aims to do that.
"Enabling the poorest countries in Africa to raise themselves out of poverty must be a priority for the future and helping with healthcare infrastructure is a critical step in this process.
"Having worked in Malawi since the 1980s, I am fully aware of the challenges of turning theories into practical solutions on the ground, but it can be done."