Man arrested over 'rare' stolen car from Livingston house break-in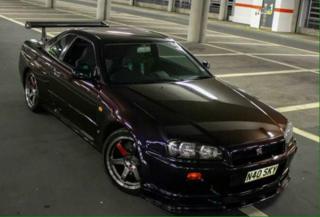 A man has been charged by police in connection with the theft of a rare car during a break-in at a West Lothian house.
The purple Nissan Skyline was stolen along with £150,000 worth of jewellery and cash from a Livingston house on Wednesday.
The car, which was later recovered in London, is said to be worth £47,000 and is one of only about 20 in the UK.
A 31-year-old will appear at Livingston Sheriff Court on Tuesday.