Murder attempt charge after M8 death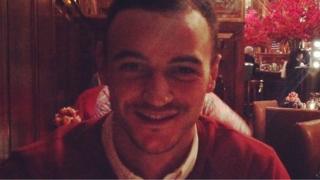 A man has been charged with attempted murder following an incident on the M8 in which a third man died.
Murray D'Angelo, 28, died after being hit by a vehicle on the motorway, on the outskirts of Edinburgh, at about 06:15 on Saturday.
Police said a 23-year-old man had been charged with the attempted murder of a 34-year-old man.
A spokesman said the charge was in relation to an incident that happened immediately before the collision.
Mr D'Angelo had been travelling in a taxi with two other passengers.
He got out of the taxi between the Gogar and Hermiston junctions and was hit by a vehicle.
The motorway was closed for almost eight hours following the accident.
The arrested man is expected to appear at Edinburgh Sherriff Court on Tuesday.