Car reverses into neighbour's house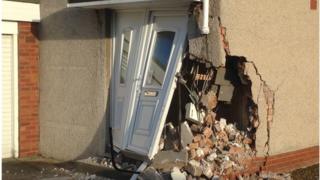 A driver has been taken to hospital after reversing into his neighbour's house in Edinburgh.
The 65-year-old motorist was taken to Edinburgh Royal Infirmary following the incident in North Gyle Loan at 10:00.
He was driving a Volkswagen Tiguan when he hit a house across the road from his own.