SNH shuts website temporarily after security warning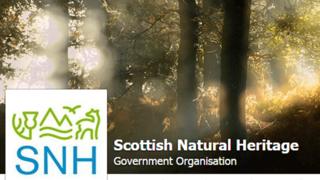 Scottish Natural Heritage has taken its website offline in response to a potential risk its and other sites.
The government agency said "essential maintenance" was being done to the site and it hoped to restore services soon.
The issue has also affected other SNH sites, including Pearls in Peril and the Scottish Outdoor Access Code.
On its Facebook page, which has not been affected, SNH said: "Thankfully, these issues are rare, but we take them extremely seriously."
The Inverness-based agency said it had taken the action in response to a Drupal security advisory notice.
Other websites world-wide have encountered the same issue.
Drupal is the tool SNH used to build its website.