Missing woman and child found in Edinburgh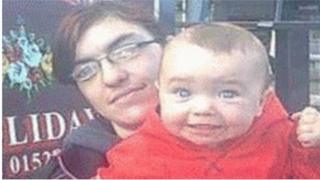 A woman and her 11-month-old child reported missing in Edinburgh have been found safe and well in the city centre.
Kirsty Watson, 32, had not been since since Friday, when she was in Barn Park, Wester Hailes. She was believed to be with her young son.
Ms Watson has a variety of medical issues and police had said they were "increasingly concerned" before she was found in Bread Street.
They thanked the public for their help in finding Ms Watson and her son.