Demolition of Liberton High School gym where pupil killed by wall begins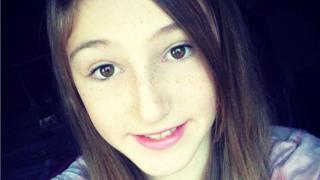 Work has begun to demolish the gym hall at Liberton High School where a pupil was crushed to death earlier this year when a wall collapsed.
Keane Wallis Bennett, 12, died in April when a modesty wall in the PE changing rooms fell on her.
An investigation into the tragedy by the Health and Safety Executive is ongoing.
Edinburgh city council has approved £2.5m worth of investment for replacement facilities at the school.