Paul Erskine committed for trial over Bathgate murder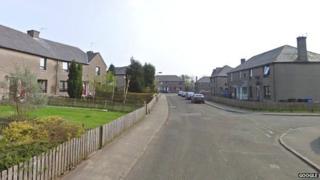 An 18-year-old from West Lothian has been committed for trial on a murder charge.
Paul Erskine, from Bathgate, made a second appearance in private at Livingston Sheriff Court.
Mr Erskine was arrested last week in connection with the death of Steven Mitchell, 31. He made no plea or declaration and was remanded in custody.
Andrew Moran, 18, from Livingston, has also been charged with murder.
He appeared in court on Monday and was remanded in custody pending further inquiries.
He is due to appear for full committal next Monday.
Mr Mitchell's body was found at a house in Marmion Road, Bathgate, on 17 September.