Suzanne Pilley Crimewatch appeal: No breakthrough in body search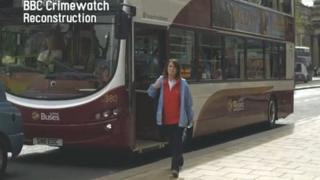 Police searching for the body of a murdered Edinburgh woman have ruled out all potential new leads thrown up by a special television appeal.
The case of Suzanne Pilley was highlighted on the BBC programme Crimewatch in June, four years after she went missing.
Suzanne Pilley was last seen in May 2010 as she made her way to work in the centre of Edinburgh.
Her former lover David Gilroy was later jailed for murdering her.
However, her body has never been found.
Minard in Argyll
In June her parents appeared on the Crimewatch programme in the hope of generating fresh information.
Police received about a dozen calls, and as a result concentrated efforts on a remote spot in Minard in Argyll.
However, police have now confirmed all the information from the Crimewatch programme has been followed up and there are no new developments.
They said they would continue to investigate any new information which could lead to finding Suzanne's body.