Researchers showcase work on robots as human companions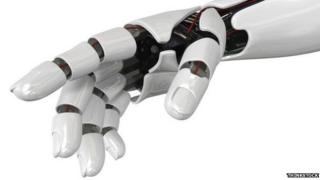 Researchers at Heriot-Watt University are hosting an international conference on the development of robots as effective human companions.
The symposium will look at robots working increasingly independently and how they could react to human body language.
There will also be presentations on using robotics in care for the elderly, emergency rescue and security work.
The RO-MAN 2014 conference runs until 29 August.
Heriot-Watt academic Dr Patricia A. Vargas said: "This is the first time that RO-MAN has come to Scotland.
"It is a unique opportunity for students and researchers to be in touch with some of the best roboticists and state-of-the-art technologies applied to human-robot interaction."