Edinburgh Fringe ticket sales up 12%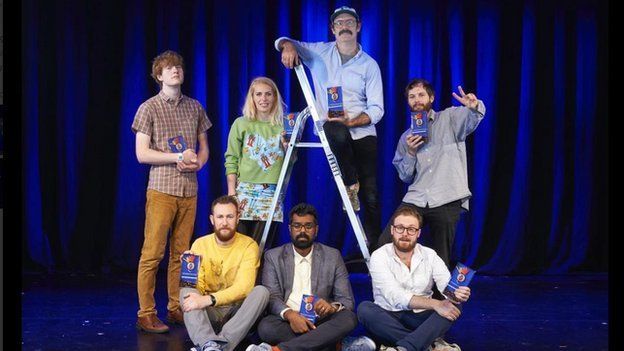 The Edinburgh Fringe has broken the two million ticket barrier for the first time in its 67-year history.
The festival, which is drawing to a close on Monday night, said it issued an estimated 2.18 million tickets across 299 venues over 25 days.
That is a 12% increase on the same point last year, which was itself a record.
The three-week Fringe saw 49,497 performances of 3,193 shows in venues across Scotland's capital city,
Kath Mainland, the chief executive of the Edinburgh Festival Fringe Society, said: "It's wonderful that after 67 years the Fringe remains the ultimate destination for audiences to embrace the arts.
"With over 2,183,591 tickets issued and many thousands seeing over 706 free shows it seems there is still a huge cultural appetite amongst audiences in Edinburgh and much further afield.
"In a year that places Scotland on the world stage, the Fringe has once again responded by being the greatest explosion of arts and entertainment on the planet."