Macfarlan Smith fined over lorry crushing worker in Edinburgh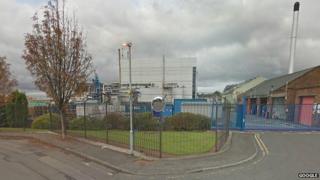 A pharmaceutical company has been fined £12,000 after an employee was crushed by a reversing lorry in Edinburgh.
Alexander Mackenzie suffered head and chest injuries in the accident at Macfarlan Smith on 30 September 2011.
Edinburgh Sheriff Court heard Mr Mackenzie had been attempting to signal to a lorry driver reversing into a loading bay in Wheatfield Road.
He was crushed between the vehicle and the loading bay wall but has made a full recovery since the incident.
An investigation by the Health and Safety Executive found no suitable risk assessment had been carried out for the task and the loading bay area was not kept clear and free from obstructions.
Macfarlan Smith pleaded guilty at court to failing to ensure the health and safety of an employee.
Severe injury
Gary Aitken, head of the health and safety division of the Crown Office and Procurator Fiscal Service, said: "Since this incident the company has introduced new risk assessments and has put into practice safe systems of work.
"This was an entirely avoidable accident which resulted in the severe injury of an employee that has thankfully had no long-lasting effect."
A company statement said: "Macfarlan Smith takes the health and safety of its employees and all of its stakeholders extremely seriously.
"Our main concern following the incident was our employee and we are pleased that he made a full recovery.
"This incident has been thoroughly investigated and action has been taken to prevent any reoccurrence."