Rescue package signed for the Byre Theatre in Fife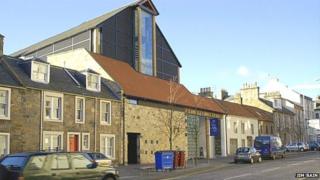 St Andrews University has signed a 25-year lease as part of a rescue package of the Byre Theatre in Fife.
The historic theatre in St Andrews was forced to close last year because of funding problems.
The rescue package sees Fife Council lease the theatre to St Andrews University which will then run it.
The theatre - which was founded in a cowshed in the 1930s - closed in January 2013 with the loss of a number of jobs.