Second Israeli-funded Edinburgh Festival Fringe show cancelled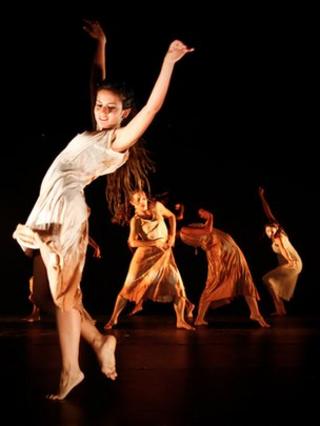 A second Edinburgh Festival Fringe show in receipt of funding from the Israeli government has been cancelled.
Student dancers from Ben Gurion University have pulled out of performances due to start this weekend.
Last week a hip-hop opera by a theatre company from Jerusalem was cancelled following pro-Palestinian protests.
Two other Israeli shows are still running at the Fringe but as they do not receive public funding from Israel they have not been hit by protests.
Pola Dance Company was due to open a short run with its show, La Karina, at the Acoustic Music Centre at St Bride's Centre from Saturday.
However, plans for the show sparked protests over the Israeli offensive in Gaza.
A Pola spokesman said: "Clearly it was a difficult decision but in the end we will be cancelling."
John Barrow, programme director of the Acoustic Music Centre at St Bride's Centre, said: "It is naturally a disappointment but we appreciate and understand the concerns of the students."