£3.5m revamp for Dalkeith Country Park approved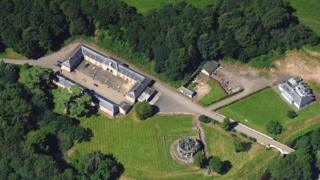 Plans for a multi-million pound redevelopment of Dalkeith Country Park in Midlothian have been approved.
The £3.5m project at the 1000-acre country park will take place over two years, creating about 35 jobs.
The first phase of redevelopment of the park has gone out to tender with a main contractor expected to be officially appointed by early September.
The park is owned by the Duke of Buccleuch. The plans were approved by Midlothian Council.
Region growth
The works involve refurbishment and development of the historic Stableyard, the surrounding listed orangery and amphitheatre and a new adventure playground.
The buildings will have a cafe, farm shop and bakery and shops.
Ian Herbert, visitor services manager for Dalkeith Country Park, said: "We are thrilled that our plans to revamp the park have been given the seal of approval.
"As well as creating jobs, this significant investment will play an important part in facilitating economic development and growth in the region.
"Since the planning application was submitted in February, we have been canvassing views via an online survey and are continuing to liaise with key stakeholders and partners including Scottish Natural Heritage and Historic Scotland.
'Tough Mudder'
"Our next step will be an open day in August where we will be in a position to share more of our plans in detail with the local community."
Jim Bryant, cabinet member for planning and development at Midlothian Council, said: "Dalkeith Country Park is a great asset to our local community and provides both visitors and locals with a beautiful spot to enjoy the great outdoors.
"It is also the venue for many large-scale events, such as Tough Mudder, which brings a wealth of visitors to our area."
The open day will take place on Saturday 30 August at The Stableyard, Dalkeith Country Park.