World's End murders: Angus Sinclair's retrial date set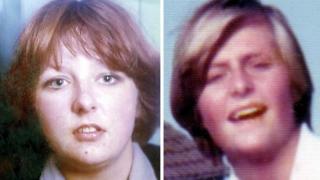 A 69-year-old man has appeared before the High Court in Glasgow charged with the murders of two Edinburgh teenagers in 1977.
Angus Sinclair has been charged with the killing of Helen Scott and Christine Eadie.
His retrial date was set for 6 October at the High Court in Livingston.
The 17-year-olds were last seen in the World's End pub on Edinburgh's Royal Mile. Their bodies were found in fields in East Lothian.
Mr Sinclair stood trial for the teenagers' murders seven years ago, but the judge said there was no case to answer.
The case will be the first retrial held after double jeopardy legislation changed in November 2011.
Until the new legislation was introduced, people could not be retried for the same crime.