Lord Hardie to chair inquiry into Edinburgh trams fiasco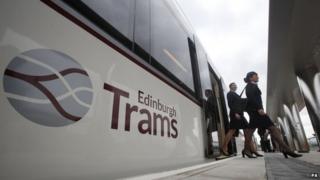 The former Lord Advocate Lord Hardie is to chair the inquiry into the Edinburgh trams fiasco.
First Minister Alex Salmond made the announcement in the Scottish Parliament.
The inquiry will try to find out why the project - with a final bill of £776m - was delayed and went badly over-budget.
The Scottish capital's trams began running on 31 May, after six years of disruption and cost increases.
Mr Salmond told MSPs it would be a "swift and thorough" inquiry.
The first minister had previously cited "considerable public concern" over the project, which he said had disrupted homes and businesses in Edinburgh.
The problems included a dispute between the city council and its contractor.